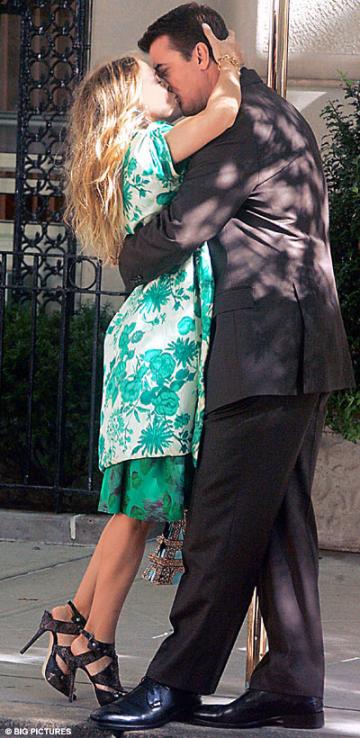 Women have long known about the impact high heels can have on sex appeal. Stilettos make them look taller, boost the confidence, and, yes, tend to be more effective at attracting men than a ratty pair of Birkenstocks. But now we have proof that those to-die-for-shoes are actually good for a woman's sex life, The Daily Mail reports. And who better than a doctor from Italy to be the first one to discover the surprising sexual health benefits of high heels?
"I adore high-heeled shoes and I wanted to find something positive about them," says Dr. Maria Cerruto, a urologist at the University of Verona. "In the end I achieved my goal."What the lovely doc did was verify that wearing a moderate heel (about two and a half inches) is actually good for women, working the pelvic muscles and reducing the need to exercise them (no more Kegels!). The study, involving 66 women under the age of 50, found that women who held their feet at a 15-degree angle to the ground showed up to 15 percent less electrical activity in their pelvic muscles. (No, we don't know how they measured this, but let your imagination suffice.)
"I've been hounded for years about how bad it is for posture, but I always thought it was contradictory," says shoe god Manolo Blahnik. And even though the study focused on women under 50, older women shouldn't worry about strutting their stuff in stilettos.
"Until my mummy was 87 she was wearing high heels and she looked wonderful," Blahnik says. "She is my living example that heels are good for you."
Between this bit of news and the upcoming Sex and the City film, 2008 looks to be a fabulous year for high heel addicts.