"Is that a baseball bat in your pocket or are you just happy to see me?" Ask any of the following guys that question and you just might get an eyeful of flesh that would put Dirk Diggler to shame. These fellas have all been blessed-or cursed-with the largest penises in the world, and their larger-than-life measurements will make jaws drop and eyes cross (and surely increase sales of lubricant and Magnums in the process). So who are these XXXL lovers, and more importantly, what are their phone numbers? Read on.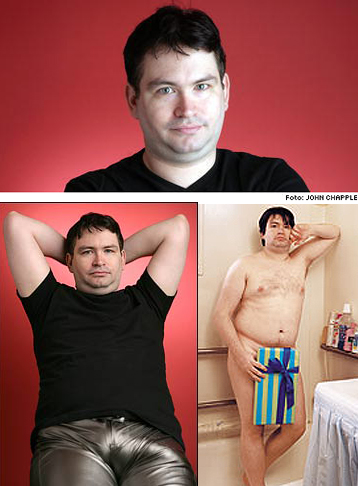 Jonah Falcon
Jonah Falcon
New Yorker Jonah Falcon's super-sized penis (9.5 inches flaccid, 13.5 inches erect) has earned him the title of "world's biggest penis." Still with us? According to a Rolling Stone profile, Falcon's been packing heat since he was ten (the same year he lost his virginity).

"Those who have witnessed it describe it as 'grotesque,' 'gorgeous,' 'hideous' and 'stunning,'" reporter Robert Kurson writes. "Falcon, who stands five foot nine, thinks his penis is perfectly formed, with a fifteen-degree downward curvature at the six-inch mark and absent the blotching, lumpiness, and sudden bends that mark some oversize sex organs. A penis this size functions, physiologically, like any other, according to urologists, a claim substantiated by Falcon. His balls are proportionately huge, each the size of a grade-A jumbo egg. When erect, Falcon's penis generates enough heat to warm hands — campfire-style — from a distance of six inches."

While one would think that a million women would love a large lover and fireplace in one, The Sun reports that Falcon hasn't had a girlfriend in a decade and feels that his girth is a curse.

"When I meet people they find it hard to look me in the eye, they just see what's in my trousers," Falcon told the paper. "I just want to find a steady girlfriend who doesn't think I'm a freak show."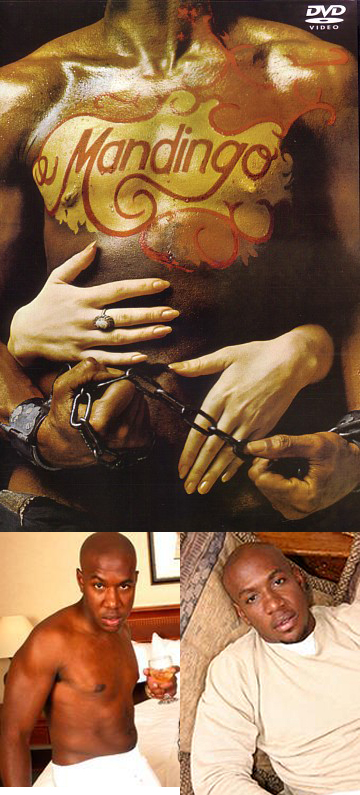 Mandingo
ManDingo
According to his Wikipedia.com entry, adult film star ManDingo (real name: Frederick Lamont) boasts a penis that measures 11 3/4 inches in length and over 6 1/2 inches in girth and has been recognized by his porn peers as the biggest in the biz. (They should know, right?) His prolific film career supports that rep, with films like Monster Cocks, Little White Chicks, Big Black Dicks, Big Black Beast, When Big Just Ain't .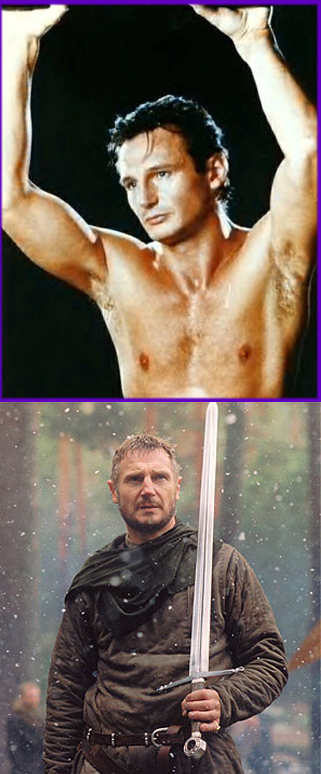 Liam Neeson
Liam Neeson
We'll have to depend on Liam Neeson's lovely wife Natasha Richardson to give us the exact dimensions, but according to former lover Janice Dickinson, "The Loch Nees" monster isn't just a myth. ContactMusic.com reports that the loud-mouthed former supermodel had this to say about Neeson's goods: "He unzipped his pants and an Evian bottle fell out. It was insane! Wouldn't you just go gaga? He was amazing!" We'll never look the same at bottled water again.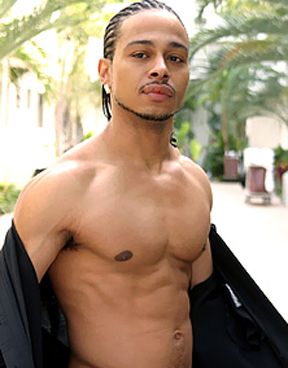 Castro Caliente
Castro Caliente
At 11 inches in length and 8 inches in girth, adult entertainer Castro Caliente's penis is bigger than some socialite's lapdogs. Not surprisingly, Caliente's talents have made him a favorite with the Big Cock Society, which enthuses, "What a sex tool. Some people might even call it a hammer." We'll just call it

Milton Berle
Milton Berle
Most people remember late comedian Milton Berle for his performance as an Alzheimer's patient bonding with Steve Sanders on "Beverly Hills 90210" or as a 1950s dress-wearing yukster. But Berle's biggest legacy may be the one between his legs. Berle was rumored at one point to have the biggest package in Hollywood. Even a memorial tribute following his death was riddled with penis jokes, says The New Yorker. "We are here to honor Milton Berle, who passed away on March 27th," comedian Freddie Roman eulogized. "On May 1st and May 2nd, his penis will be buried."

Everything2.com has this telling anecdote: "The famous story goes that whenever anyone challenged Milton to compare sizes, he would have the other mango first, and then only pull out enough of his own to beat the other guy. Berle never denied the rumors because, hey, what guy would."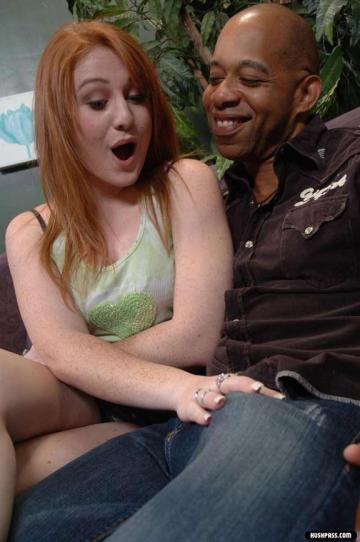 Shane Diesel

Shane Diesel
Otherwise known as "Blackzilla," adult film star Shane Diesel is the proud owner of a penis that, according to BigCockSociety.com, measures 10 inches in length and 8 inches across. What else would you expect from the star of 2 Big To Be True? To get all the gory details of the exploits of Shane and his "black hose,"
Tommy Lee

Tommy Lee
Even our grandmothers caught a glimpse of Tommy Lee's motley crew member. And according to FemaleFirst.co.uk, she can read about it too. The site reports that Tommy Lee, the ex-husband of Pamela Lee Anderson, devoted a chapter of this autobiography, "Tommyland," to his "manhood." Lee was also inspired to write this little ditty: "My baloney has a first name, it's p-e-n-i-s." Has a nice ring to it, don't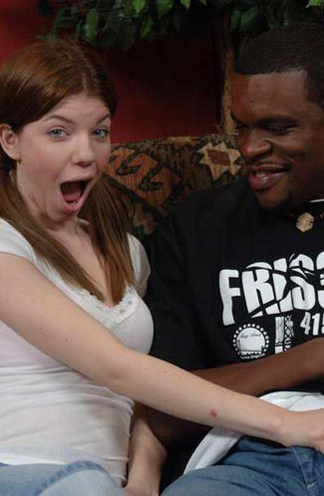 Richard Mann
Richard Mann
Porn star Richard Mann has got some major privates. BigCockSociety.com says Mann measures up at 11 by 6 inches, meaning he's one inch short of being a walking ruler. The site devoted to large appendages raves, "There is lots of cock leftover even when he wraps two hands around it." Judging by the raunchy pics posted on Mann's blog, "The Abominable Blackman" loves to put his "huge African oak" to good use. .

John Holmes

John Holmes
If you've got a large penis, you might as well be a porn star. That's where John Holmes made his name, starring in countless XXX flicks. According to Rotten.com, "The most precise measurement ever given for the length of John Holmes' penis was 12.58 inches, cited in SCREW magazine. But 20.51% of that figure was pure hype. In a 1989 Rolling Stone article, ex-wife Sharon recalled John's self-amazement when he measured his penis in 1968: 'It goes from five inches all the way to ten. Ten inches long! Four inches around!'"

Allegedly the inspiration for the Dirk Diggler character in Boogie Nights, Holmes got involved with drugs and ultimately died of AIDS in 1988. He was portrayed by Val Kilmer in the film Wonderland.

Ricky Benetiz
Ricky Benetiz
According to the Latin Men Society escort service, Ricky Benetiz's whopper of a penis measures 12.5 inches in length and is 7 inches thick. And as BigCockSociety.com helpfully points out, it "takes three.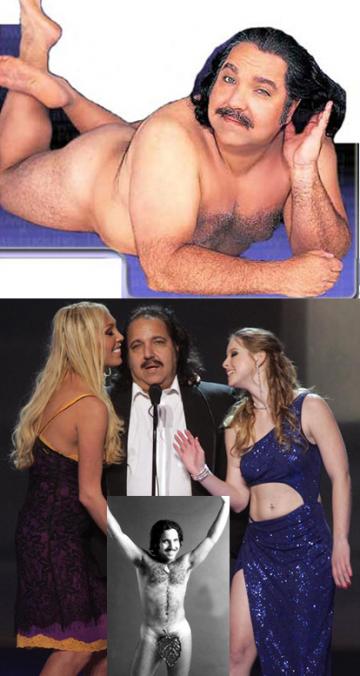 Ron Jeremy


Ron Jeremy
The catch about large penises is that they aren't always bestowed upon good-looking men. Case in point: Ron "Hedgehog" Jeremy. So how big is Ron Jeremy's famous penis? "Two inches…from the floor," he likes to joke, according to an interview with New York magazine. In fact, it measures 9 3/4 inches in length, which is impressive but comes up a bit short on this list. Still, the man can perform autofellatio, so we'll,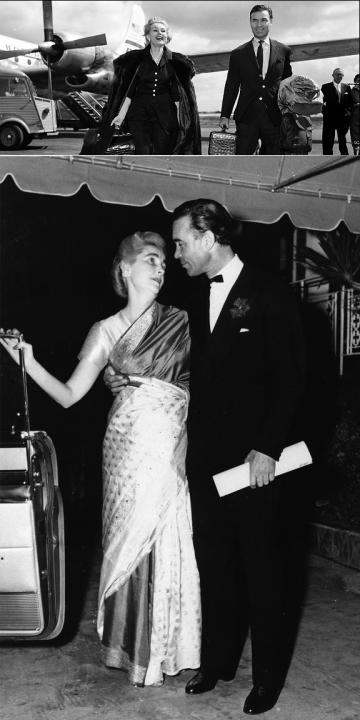 Porfirio Rubirosa
Porfirio Rubirosa
We may never know the exact measurements of legendary, dearly departed playboy Porfirio Rubirosa (why don't history books record the good stuff?), but according to The New York Times, "cheeky waiters referred to the largest pepper-mill in the house as 'the Rubirosa.'" Perhaps that helped the Rat Pack-era Latin Casanova lands famous babes like Zsa Zsa Gabor, Eartha Kitt, and heiresses Barbara Hutton and Doris Duke, the former wife who, according to Shawn Levy's "The Last Playboy," described it as being "six inches in circumference… much like the last foot of a Louisville Slugger baseball bat with the consistency of a not completely inflated volleyball."