Unrecognizable features, sagging skin, health scares, death… not everyone emerges from plastic surgery looking like the fresh-faced spawn of Brangelina. Several celebrities have gone under the knife and ended up with disastrous results that almost make Melanie Griffith's misshapen lips look natural. Almost. Here's our countdown to the worst star surgery snafus.
#10 Mickey Rourke
"9 ½ Weeks" is used to refer to this former heartthrob's sex life. Now it refers to his post-op recovery time. In the actor's defense, his side career as a boxer did leave him with a broken nose, compressed cheekbone, brain damage, and other injuries. Then again, he'd have to be brain-damaged to subject himself to the terrible, too-tight facelift that has ruined his rugged good looks, destroyed his sideburns, and left him looking more like a burn victim than a hunk who'd seduce you with the contents of his fridge.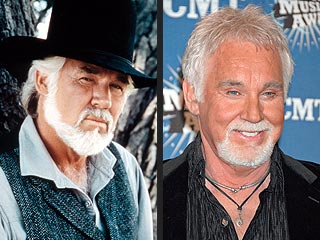 Kenny Rogers: Before & AfterCelebrity Plastic Surgery Nightmare
The "Islands in the Stream" warbler sought plastic surgery after deciding that the wrinkles around his eyes made him look like "A Raisin in the Sun." Unfortunately, the eye job left the bearded one with a not-so-flattering puckered look that not even Dolly Parton could love. Last April Rogers told People, "I went in and got my eyes done, and I'm not happy about it. They're too tight around the eyelids for me. It drives me crazy. …But I know what I want to look like. If we can fix that, then I'll be glad I did it [the surgery]. If we can't fix it, I'll regret it or get used to it."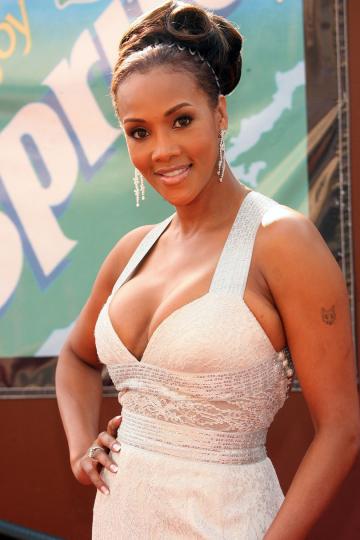 Vivica FoxCelebrity Plastic Surgery Nightmare
#8 Vivica A. Fox
The Kill Bill actress's botched boob job is enough to make a girl never leave the house without a turtleneck. The beauty's breast implants produced capsular contracture and a horrifying bubbling effect that caused it to look like an alien's about to pop out a la the diner scene in Alien. Still, these flaws haven't fazed Fox, who's also rumored to have lips that taste suspiciously of collagen. In a recent interview with Upscale, the star had this to say: "I'm in the entertainment business and people like to see you look good. If there are steps I have to take to look good, I'm going to do it. I don't hold it against anyone else, but if people want to hold it against me and create their own stories, so be it. If they were in my shoes and they had to do what they had to do to look good, then they would understand my journey. When I look in the mirror I still see Vivica and that's all that matters to me. If I still look the same that I did 20 years ago then something must be working." Riiiiight.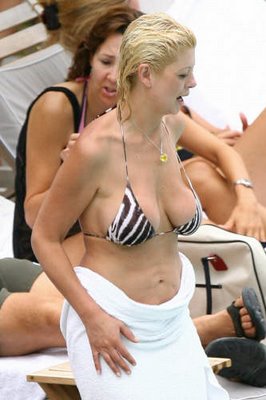 Tara ReidCelebrity Plastic Surgery Nightmare
Talk about a double-whammy. In 2004 American Pie actress/professional vodka receptacle Tara Reid underwent a joint implant-lipo procedure that made her outsides look as bad as her liver. Two years later, Reid sought reconstructive surgery for her bumpy, too-big breasts and a contoured tummy that had more ripples and bulges than Mama Cass in a pair of leggings. "Right after the surgery, I had some bumps along the edges of my nipples, but the doctor said, 'Don't worry, it's going to be better,'" Reid told Us Weekly. "But after six months of 'it's going to get better,' it started to get worse and worse." The reconstructive surgery turned things around. Now if we can just get her stomach pumped!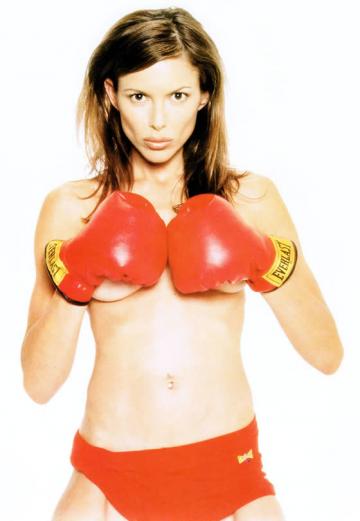 Kari WuhrerCelebrity Plastic Surgery Nightmare
#6 Kari Wuhrer
Sexy actress Kari Wuhrer is perhaps better known for her hot bod than her contributions to the cinema—Eight Legged Freaks, anyone?—but faulty breast implants caused Wuhrer to have them removed in 2002. In a diary entry for Glamour detailing the experience, Wuhrer wrote, "My right breast—filled with one of my silicone breast implants—had encapsulated, meaning that the scar tissue underneath the implant has turned rock hard and, in my case, is now pushing my right breast twice as high as my left. …My right breast looks puffy and swollen, and the nipple is pointing downward. I look deformed." Wuhrer has been acting steadily since the surgery, including a turn as "Sexy Woman No. 2" in the 2003 film Death of a Dynasty. Not bad for an A cup.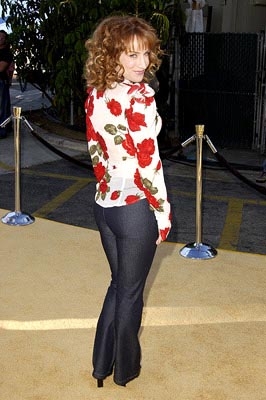 Kathy GriffinCelebrity Plastic Surgery Nightmare
#5 Kathy Griffin
You'd think that having near-fatal liposuction in 1999 would have convinced comedienne Kathy Griffin to lay off the plastic surgery, but then again, this is a woman who reconciled (albeit temporarily) with her husband even after she'd caught him stealing thousands of dollars from her.
Griffin shared her bad experience with People in a 2003 interview: "In 1999 I had lipo from my waist down—my stomach, thighs, and the inside of my knees. The idea was to look like Jennifer Aniston. It didn't work out at all. When I woke up I was not able to pee. I got toxicity and had to go to the emergency room and wear a catheter for a week. It was life-threatening, and the results were nonexistent. In fact, I started running after that and got much better results." Clearly not one to hold a grudge, the funny woman has since sampled Botox, a nose job, brow lift, and even more liposuction on her arms (though she says she won't use surgeons who rely on general anesthesia). Hey, what doesn't kill you makes you stronger, right?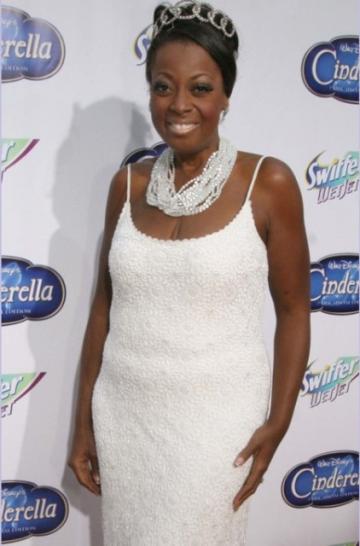 Star JonesCelebrity Plastic Surgery Nightmare
#4 Star Jones
The mouthy/swag-loving former "The View" co-host has been pretty coy about admitting to having had a gastric bypass—somehow the story of her shedding all that weight by having lots of sex with her totally straight (cough) husband doesn't seem all that plausible—but the surgery left her with more excess skin than she could squeeze into a Payless shoe. In 2006 Jones went back in for a breast lift and a tummy tuck to trim the hanging skin, but complications kept her in the hospital. To make matters worse, the new ta-tas were marred by an ugly and very noticeable scar…and then she got canned. Buck up, Star—something tells us Al's not a boob man.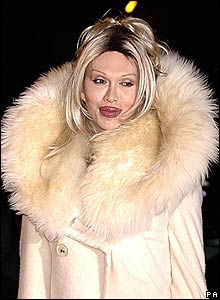 Pete BurnsCelebrity Plastic Surgery Nightmare
This lead singer of '80s pop band Dead or Alive makes Boy George look like an amateur, thanks to multiple cosmetic surgeries—think cheek implants, collagen injections, nose jobs, and more. This fixation has come at a price, as Burns claims he's spent much of his savings and over a year on countless reconstructive surgeries following disfiguring lip augmentation. Burns, who is currently suing the surgeon responsible, told The Evening Standard that the surgery made his top lip hang off. "I saw doctors in London who said the only option was to amputate my lips," he said. "I was suicidal." Forget a "Brand New Lover"—get that man (woman?) a brand new doctor.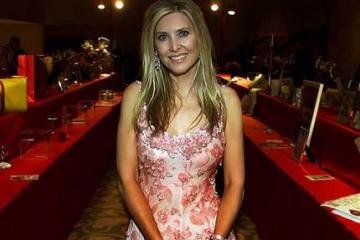 Irena MedavoyCelebrity Plastic Surgery Nightmare
#2 Irena Medavoy
A little Botox here and there led to big problems for this former model and actress and current blogger for The Huffington Post. In an interview with Paula Zahn in 2003, Medavoy claimed that she suffered four-month-long tension headaches, severe weight loss, muscle weakness, and several other health issues after a Botox treatment for migraines in 2002.
According to Medavoy, "I was shot in 86 units, which, as you know, there are only 20 units that are approved for FDA cosmetic use. I didn't have any informed consent regarding this being an experimental procedure. I wasn't aware that it wasn't approved for migraine use. And I was making out my will a couple of weeks later. I thought I wasn't going to make it. …I had such muscle weakness, I couldn't hold my head up. It was like a bowling ball on a pin. I had problems breathing…I wound up in the emergency room. …I went to see my neurologist. He said, 'This is from Botox.' We have to watch you. You're having a severe reaction."
Medavoy's lawsuit against her doctor and Allergan, the manufacturer, was unsuccessful, but Medavoy has since used her experience to warn the public about the potential dangers of Botox. You know, besides not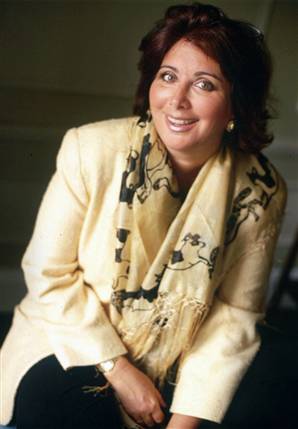 Olivia GoldsmithCelebrity Plastic Surgery Nightmare
#1 Olivia Goldsmith
Her hit novel "The First Wives Club" poked fun at the pressure to go under the knife that women face. Sadly, that didn't stop writer Olivia Goldsmith from developing an obsession for looking younger, and in January 2004 she died from complications resulting from a facelift gone horribly wrong. The 54-year-old novelist, no stranger to a touch-up here and there, unexpectedly lapsed into a coma after having a bad reaction to general anesthesia during her procedure and was taken off life support eight days later.